Melicerte
Membres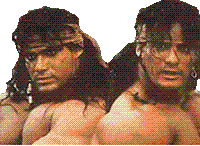 Hors ligne



Inscrit le: 25 Mai 2011
Messages: 64

Posté le: Ven 17 Juin - 11:08 (2011)

 

   Sujet du message: Faille raid - Feu

---

Strategie de la faille raid de feu

En anglais. Pas vraiment le temps de traduire pour le moment.

Drakith Hatchery is very difficult Raid Rift that requires, either zerging, or careful gameplay. It has gone through many different iterations for balance, even then, it causes a lot of deaths and takes quite a bit of time to complete; even with a full raid. This Rift Raid requires at least two tanks for one stage and plenty of healers and dps bringing their A-Game.

You can catch a Drakith Hatchery in Shimmersnad with a lure purchase via your faction's vendor with the appropriate notoriety and planarite. Failing that, you can create a lure with a husk and ten Corrupted Souls.


Before getting into the strategies for each stage, there here is one note. You must be within the boundaries of the Rift in order to do full damage. If you are on the outside of the Rift you will gain a debuff and all the mobs will become opaque. The debuff reduces your damage significantly and the packs of mobs have been known to reset when they charge outside the Rift area. Stay inside.

Almost every stage does extreme amounts of AOE damage that is unavoidable so if you can find a Rift Tear close to a respawn point, do so. There will be a lot of running back.

During the first three phases you will see a large bubble (seen above) to the back of the Rift area. If you come in contact or jump in to it, it will knock you back.




Stage 1: Defeat Catapult Masters 0/5

The first stage is pretty self explanatory. Each catapult has a master. This should be your primary target as he will target a random player and attack them and be untauntable for a time. The aggro radius of each pack is not very large and you should be able to leash them if possible. Just send your tank in to gather aggro and down the catapult master quickly.

Stage 2: Kill Raptor Handlers 0/3

There are three groups of mobs that you will have to kill, the Handlers and two raptors each. Everything cleaves, so position yourself correctly. Use one or two tanks, depending on gear levels, and clear out these mobs packs. This stage is not very complicated.




Stage 3: Defeat Noraux

The large raptor boss Noraux will now spawn after a barrage of fire breathing bombs from Skraal. The fight is pretty much a tank and spank fight, but Noraux does charge, tailswipe and cleave. Position yourselves appropriately and make sure the healers are on point.




Stage 4: Defeat the Twins

This is probably the longest portion and most difficult part of the raid encounter. After another blasting from Skraal, two twin mobs will spawn near the dragon altar. One looks like a warrior, the other a mage. The mage has extremely high resists from physical damage, but takes magic damage on normal levels. The opposite is true of the warrior.

Make sure your raid is balanced with enough ranged magic dps and physical dps or this will take quite a long time and your timer may run out.

If you're fighting the mage, make sure the tank is the only one in melee range as he pulses AOE damage. If you kill the warrior first, make sure your physical dps characters only use ranged attacks.

If you're fighting the warrior, watch out for his PBAOE damage attack. You'll see a message and a long cast bar prior to it going off. This will most likely one shot everyone around him. Outside that, it's tank and spank.

The most important thing about this fight, however, is the link between the mage and the warrior. If they are too close they will heal each other, you must split them up far enough so the bond between them breaks.

Also you will want to pull them far away from the altar. When they are about to die, they will run back to the altar to sacrafice themselves. If one of the twins is nearby they will be healed. Moving the warrior is easy, it's more difficult to get the mage to move. If you are unsuccessful at getting the mage to move, kill him first.




Bonus Stage 5: Defeat Skraal: The Spawn of Maelforge

The final stage of the Drakith Hatchery pits you against Skraal, a very large fire breathing red dragon. He cleaves, breathes fire, pulses very large fire 360 AOE attacks, and he tail swipes.

Melee must attack from the side while the tank keeps the dragon positioned so he doesn't breath on the rest of the raid. You'll see a warning for the large AOE attack. RUN! This is not a small melee ranged attack. If you are any where near him, you will die. Ranged DPS and healers must stay at maximum range.

The mechanic is he sends out these little fire elemental guys that tie a fire beam to you. They will chase you and eventually blow up damage you and everyone around you. The more that gather around you, the bigger the boom.

Like everyone other phase in this Raid Rift, there is massive amounts of AOE damage. If you die, respawn and run back as fast as possible.
_________________
Pour les puissants, les seuls crimes sont ceux que les autres commettent.